Handheld Roast Analyzer
 NEW!  
The JAV-RDA-H   Handheld Roast Analyzer
Portable, battery powered, simple to operate, and affordable!
Fully charged in about 2 ½ hours for approximately 2 hours of continuous operation.  
Easy to navigate menu, and rapid results.
So lightweight, and easy to run, you will want to take it with you everywhere in the optional heavy duty travel case.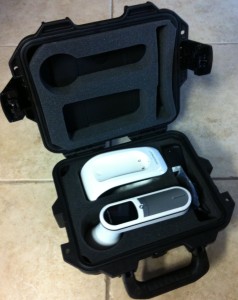 See it at the SCAA Event in Boston, April 12-14, 2013.